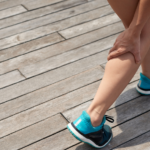 Common Causes of Heaviness in Legs
July 27, 2023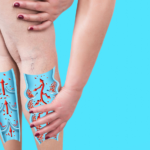 PAD-Peripheral Artery Disease Maryland
August 7, 2023
Do you hide your legs because of their appearance? It may be time to see a laser vein specialist in Bel Air. Prominent leg veins typically indicate an issue with blood circulation. This can be due to malfunctioning vein valves or PAD. A laser vein specialist can transform your legs and make them look younger, smoother, and free of unsightly veins. Here are the top reasons to see a laser vein specialist in Bel Air.
Legs You Can Show Off
Stop hiding your legs. If want to be able to wear your favorite shorts, dresses, and skirts, you should visit a laser vein specialist.
You can exfoliate and moisturize and get laser hair removal to keep your legs looking beautiful, but only a specialist can address the problem of spider veins and varicose veins.
A laser vein specialist offers a range of treatments from conservative to minimally invasive. There are also options for little or no downtime, with minimal disruption to your daily activities.
Fast Results
A laser vein specialist in Bel Air can reduce the appearance of leg veins in just a few sessions, with no surgery. After treatment, the problematic veins disappear and never come back. Once they are destroyed, the body reabsorbs them. Typically, you are free to return to normal activities immediately after treatment.
Experiencing Other Symptoms
While spider veins and varicose veins are a purely cosmetic issue for many people, other people experience uncomfortable symptoms. Sometimes, varicose veins cause aches and pain, changes in skin color, and sores that won't heal. If you are experiencing symptoms such as these, its important to see a laser vein specialist as soon as possible. Untreated, varicose veins pose a risk of bleeding, ulcers, and blood clots.
Laser Vein Specialist in Bel Air
Aside from the cosmetic aspect, varicose veins can pose serious risks to your health. If you have varicose veins or are experiencing uncomfortable symptoms, it's important to speak to a specialist. To learn more, please contact the Vein Center of Maryland today.