Welcome to the Aesthetic Center of Maryland
We are pleased to announce that we now offer many cosmetic procedures in our Bel Air and Westminster Offices. 
We proudly offer cosmetic procedures such as Botox, Dermal Fillers, Laser Vein Treatments, Laser Facial Treatments and Sclerotherapy. We are ready to help you meet your aesthetic goals! 
Banish wrinkles, replace lost volume, or rejuvenate skin with these easy, non-surgical procedures!
Schedule a consultation today to learn more!
Botox
Botox injections are possibly the most popular cosmetic service. This botulinum toxin was FDA approved over 20 years ago for treating wrinkles. This cosmetic procedure is minimally invasive, effective, and safe.
During your treatment, the provider will inject precise amounts of Botox into the target area to temporarily paralyze the muscles and improve the appearance of wrinkles.
Additionally, Botox has many other applications, such as treating excessive sweating, migraines, lazy eye and more.
Dermal Fillers
Another popular cosmetic injection is dermal fillers. As we age, our skin loses elasticity due to a natural decline in collagen production. Dermal fillers counteract this loss and help restore a youthful appearance. Two of the most popular fillers are Juvéderm and Restylane. Both use hyaluronic acid, which occurs naturally in the body.
HA helps keep your skin plump, healthy, and radiant. Once injected, fillers attract water which enhances collagen production. This treatment is effective for plumping sunken cheeks and temples, sculpting the face, and enhancing the lips.
Laser Vein Treatment
Lasers can be used to improv the appearance of spider veins and small varicose veins. Your provider directs the laser light as the vein to destroy it without damaging the healthy skin around the vein.
Laser Facial for Redness, Rosacea & Age Spots
 If you suffer from facial redness, broken capillaries, rosacea, or age spots you may be interested in a laser facial. Laser treatment can reduce broken capillaries and blood vessels. It also reduces redness and gets rid of dark spots and age spots.
Sclerotherapy
Sclerotherapy treats small and medium vein issues in the legs. This is where most varicose and spider veins appear. During the procedure, your provider injects a solution into the damaged vein. The liquid causes the vein to close. This improves the appearance of spider veins and small varicose veins.
Laser Hair Removal
Laser hair removal is a very common procedure. It uses heat energy from lasers to target and destroy hair follicles. This safely and effectively removes unwanted hair.
Aesthetic Center of Maryland
If you are interested in learning more about these popular cosmetic treatments, please contact the Vein Center of Maryland. We proudly offer solutions to your vein issues as well as cosmetic treatments to help you reach your aesthetic goals.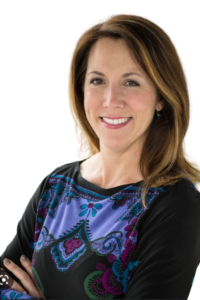 Jennifer Ballas attended Mercy College of Ohio. After becoming a registered nurse, she worked at Our Lady of the Lake Regional Medical Center, Baton Rouge General Medical Center and Carroll Hospital Center. She has over 20 years of experience in the nursing field including in plastic surgery.  Jennifer recently joined Dr. Kumar's practice at The Vein Center of Maryland. She performs sclerotherapy and laser vein treatments in the Westminster office. She also performs cosmetic injections like Botox and fillers at the Bel Air office.
Your first step is to schedule a FREE consultation visit with our experienced physicians today!