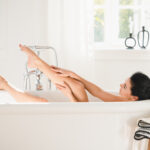 How Much Does Sclerotherapy Cost in Maryland?
July 6, 2023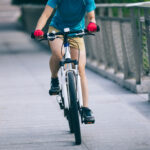 Can Varicose Veins Disappear with Exercise
July 13, 2023
If you are considering Botox in Bel Air, its important to choose a skilled injector. This is by far the most important selection you will make in the treatment process. Whether you are getting Botox for forehead wrinkles or a Botox lip flip, choosing the best injector can drastically impact your overall experience.
Asking The Right Questions
Whether you are new to the cosmetic world or have experienced aesthetic procedures before, finding the best injector starts with asking the right questions. Most patients don't know what to look for when searching for a provider. In this guide, we will help you understand what to look for and which questions to ask.
Which Kind of Provider Should I Choose?
Nurses, doctors, aestheticians and more. Does it matter which kind of provider you choose? Absolutely. It is crucial that you choose an injector with a medical background. Untrained or unqualified injectors can result in bad results or serious complications, including permanent damage.
The number of medical providers being trained for and administering aesthetic injections is growing continuously. So, there are plenty of qualified, trained medical professionals to choose from. The following medical providers can administer cosmetic injections.
Medical Doctor (MD)
Physician Assistant (PA)
Dentist (DDS)
Nurse Practitioner (NP)
Registered Nurse (RN)
Location
Where is the treatment being performed? No matter who is doing your injections, you should be in a safe and appropriate environment. Receiving your injections in a med spa, medical office, dermatology clinic, or plastic surgery center is a much safer environment.
Does My Injector Have to Be Certified?
You are more likely to receive better, safer results from a provider trained in facial aesthetics. Cosmetic injections are popular and widely used. While they are generally considered safe, they have the potential to go very wrong, very fast. To avoid bad results or serious complications, its best to err on the side of caution and choose a certified provider.
Choosing the Best Injector for Botox in Bel Air
If you are ready to learn more about Botox in Bel Air, schedule a consultation with the Aesthetic Center of Maryland today.