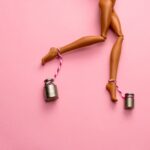 What Makes Legs Feel Heavy?
July 3, 2023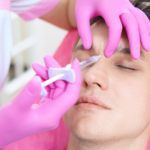 Best Injector for Botox in Bel Air
July 10, 2023
If you have spider veins or varicose veins, you may be wondering "how much does sclerotherapy cost in Maryland?". Here's what you need to know about the factors that determine the cost of sclerotherapy.
What is Sclerotherapy?
Sclerotherapy is a an FDA approved treatment for varicose veins and spider veins. Sclerotherapy is a minimally invasive procedure that involves sclerosing or ablation. During the treatment,  a provider injects a sterilized sclerosant solution directly into the vein using a fine needle.
This chemical solution works by irritating the vein walls, causing them to collapse. This effective seals off the problematic vein and reroutes blood to healthy veins nearby. The body then reabsorbs the treated vein, and it fades away. This is an effective treatment for many people.
What Can Sclerotherapy Treat?
Sclerotherapy is a go to treatment for varicose veins and spider veins. Medical providers have been using sclerotherapy to treat varicose veins for nearly 100 years and it is still an effective and reliable solution. Today, it is also used for other vascular abnormalities like chronic venous insufficiency, spider veins, malformed lymph vessels and more.
Which Factors Determine Cost?
So, how much does sclerotherapy cost in Maryland? Well, that answer depends on several things. First, the cost depends on how many injections you need. Some veins can be treated with a single injection while others may require two or three injections.
Another thing to consider is the size of the area being treated. Small areas won't require as much medication, whereas larger areas will need to be treated with more of the medication. Finally, you have to consider office fees and charges from the provider.
How Much Does Sclerotherapy Cost in Maryland?
Typically, sclerotherapy treatments average between $300-$400, but can range up to about $1000 depending on the session. To learn more about the cost of sclerotherapy, please schedule a consultation with the Vein Center of Maryland today.