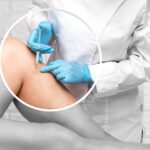 4 Treatments the Most Advanced Varicose Vein Doctor in Edgewood, Maryland Offers
October 25, 2023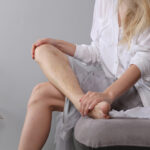 Advanced Varicose Vein Specialist in Ellicott City, Maryland
October 31, 2023
Most commonly found on the legs and named for their web-like appearance, spider veins are typically not cause for medical concern.
However, they can be unsightly and affect your self-esteem. If you want same-day leg vein treatment in Perry Hall for spider veins, laser therapy is a great choice!
Laser Vein Removal: Here's What to Expect During Same-Day Leg Vein Treatment in Perry Hall
Laser therapy for spider veins is a convenient, efficient, and non-invasive way to comfortably eliminate spider veins. The process is relatively simple.
It begins with an initial consultation with a qualified specialist. During this visit, the patient's medical history is reviewed, and the specific problem areas are examined. The doctor will determine the most suitable option for eliminating spider veins.
If you're a good candidate for laser vein treatment and wish to proceed, you'll be asked to consent to care.
A topical anesthetic cream is applied to the treatment area. This helps numb the skin and reduce discomfort during the procedure.
The laser is utilized to target and collapse the affected blood vessels through a precise wavelength of light. This process prompts the body's natural healing response, gradually eliminating the spider veins over time.
After the procedure, there is typically no downtime. Some patients experience mild discomfort, redness, or swelling, which usually subsides within a few days. Compression stockings will likely be recommended during the healing process to promote optimal results.
The full results of laser spider vein treatment may take weeks to see, and multiple sessions may be required depending on the severity of your condition.
Boost Your Confidence and Wear Your Shorts Again, With Laser Vein Treatment From the Area's Best
Your search for the best same-day leg vein treatment in Perry Hall ends at The Vein Center of Maryland, where we have six convenient locations near you.
Contact us now at 410-970-2314 to schedule your free consultation to see if laser treatment is right for you!