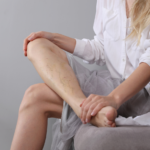 Best Vein Clinic in Southern Delaware
September 13, 2023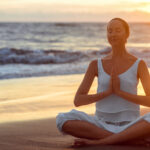 How to Prevent Varicose Veins
September 20, 2023
Looking for a free varicose vein consultation near me? At the Vein Center of Maryland, we strive to ensure that each patient receives first-class, personalized care. For some patients that may mean a simple prescription for compressions stockings. On the other hand, some patients may need highly technical vein ablation.
Varicose Veins
When the valves in a vein fail to work properly, blood doesn't flow back to the heart. Instead, it pools in the veins and increases pressure. This causes varicose veins to form. These large, twisted, raised veins are commonly found on the legs and feet. While some patients may never experience uncomfortable symptoms form their varicose veins, others do.
Varicose veins can be painful, achy, and cause swollen legs, skin discoloration, a burning sensation, restless legs and leg fatigue. The most popular treatments for varicose veins include sclerotherapy and ablation. We are proud to offer these treatments to our patients here at the Vein Center of Maryland.
Spider Veins
Spider veins are small, dilated blood vessels that can appear as red, purple, and/or blue veins on the surface of the skin. They often have a web or branch like appearance, which is where they get their name.
These tiny veins typically cluster together. They are predominantly found on the upper thigh, around the knees, or along the ankles. However, they can appear on other parts of the body and face. Telangiectasias, or spider veins, range in size between .5 – 1mm.
There are many treatment options for spider veins. Sclerotherapy is a popular option and involves a few simple injections. Another great choice is laser vein treatment for spider veins. This quickly gets rid of those pesky spider veins.
Free Varicose Vein Consultation Near Me
If you are tired of dealing with painful symptoms or unsightly spider veins, it's time to see a specialist. To learn more about a free varicose vein consultation near me, contact the Vein Center of Maryland today.