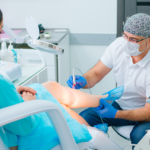 Free Varicose Vein Consultation Near Me
September 18, 2023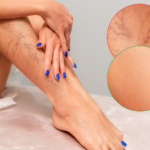 Microsclerotherapy Near Me Maryland
September 25, 2023
Are you wondering how to prevent varicose veins? Taking a proactive approach may help you reduce your risk of developing these pesky, twisted veins. You may also be able to prevent any current varicose veins from worsening. Here's how.
Avoid Prolonged Sitting or Standing
Standing or sitting in one position for long periods makes it harder for blood to circulate properly. This can increase the pressure in your veins and eventually lead to varicose veins. To help improve circulation try doing small exercises like peddling your feet, stretching you rankles, or bending your knees.
Compression Stockings
Compression socks and stockings can help keep your vein valves in the right position, making it easier for blood to circulate. Wearing supportive compression stockings during the day may also help you experience fewer night cramps. There are different levels of compression, and what you need depends on the current health of your veins. Speak to your vein specialist to decide which compression level is right for you.
Healthy Diet and Active Lifestyle
One of the most important things you can do to keep your veins healthy is to practice healthy lifestyle choices. Varicose veins can develop based on risk factors that you can't influence, so its important to make healthy choices and prevent more damage to your veins.
Eating a healthy diet based on complex carbohydrates, adequate protein, and healthy fats is essential. Its also important to avoid foods high in salt and ensure you consume enough fiber and potassium. Drinking plenty of water is also important because proper hydration is essential to healthy blood circulation.
Along with diet choices, its important to maintain an active lifestyle. Not only does exercise help improve circulation, but it can help you maintain a healthy weight, which reduces the pressure inside your veins.
How to Prevent Varicose Veins
While you can't truly prevent varicose veins, you can make healthy choices that help keep your veins healthy and lower your risk of developing varicose veins. To learn more about your risk factors, and what you can do to keep your veins healthy, contact the Vein Center of Maryland today.