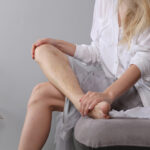 Advanced Varicose Vein Specialist in Ellicott City, Maryland
October 31, 2023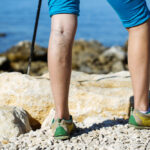 Which Doctor Is Best For Varicose Vein Treatments in Bel Air, Maryland?
October 31, 2023
Are you concerned about your vascular health? If so, you may need to seek the care of a specialist. Specifically focusing on the veins, a venous specialist typically offers outpatient services.
See a same-day vein doctor in Bel Air, Maryland if you're looking for venous care that includes the following types of services.
A Same-Day Vein Doctor in Bel Air, Maryland Typically Offers the Following Services
This type of healthcare professional, also known as a phlebologist or vascular specialist, diagnoses, treats, and prevents venous diseases and disorders.
Diagnosis: After conducting a thorough health history review and physical exam, and potentially testing such as imaging, your vein specialist can determine your condition. Common conditions diagnosed by a vein doctor include, but are not limited to, varicose veins, spider veins, superficial reflux disease, chronic venous insufficiency (CVI), and deep vein thrombosis (DVT).
Treatment: There are many treatment options for vein conditions, and it is personalized to your unique needs based on your current health status, your diagnosis, and other factors.
Depending on your diagnosis, your provider may recommend one or a combination of the following: sclerotherapy, laser surgery, endovenous ablation, debridement, ligation and stripping, and ambulatory phlebectomy. Lifestyle changes and the use of compression stockings are often recommended to complement treatment.
Prevention: You may want to consult a same-day vein doctor in Bel Air, Maryland for information on how to avoid venous conditions, especially ones that are hereditary like varicose veins or chronic venous insufficiency (CVI). Lifestyle changes and other steps can be recommended to help you reduce your risk of developing varicose veins and other vein disorders / diseases.
Improve Venous Health With Our Specialists Here at The Vein Center of Maryland
For diagnosis, treatment, and / or prevention of vein-related conditions, turn to our experts at one of our six convenient locations.
Call us today at 410-970-2314 to book your free consultation!