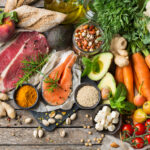 Best Foods for Vein Health
September 6, 2023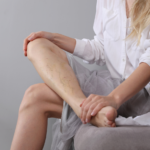 Best Vein Clinic in Southern Delaware
September 13, 2023
Are you looking for the best treatment for spider veins in Westminster? When it comes to spider veins and varicose veins, the best option is to see a vein specialist. Here's what you need to know about your options for treatment for spider veins in Westminster.
What are Spider Veins?
Spider veins are small, red/purple/blue veins that are visible through the skin. They have a web like appearance, hence the name. These broken capillaries appear on the legs and face.
What Causes Spider Veins?
There are many things that can increase your risk of developing spider veins or varicose veins. These include:
Genetics
Hormones
Pregnancy
Birth control pills
Prolonged periods of sitting or standing
History of blood clots
Trauma or injury to the skin
Sun exposure
Additionally, women are at a much higher risk of developing spider veins and varicose veins than men.
Symptoms of Spider Veins in Westminster
Many people with spider veins and varicose veins experience an aching, or cramping sensation in the legs. Other symptoms include restless legs, swollen legs, heaviness, throbbing, burning, tingling and tiredness in the legs.
In women, these symptoms may be worse during certain parts of their menstrual cycle, or during pregnancy.
Other symptoms that are less common include leg ulcers, skin discoloration, and deep vein thrombosis.
Treatment Options
There are several ways to treat spider veins and varicose veins. The first approach is typically compression stockings and lifestyle changes. When these don't work, its time to seek medical treatment.
Sclerotherapy is often used to treat spider veins and varicose veins. During the procedure, a highly concentrated saline solution is injected directly into the vein. This irritates the vein walls, causing the vein to collapse and seal shut. Then it slowly disappears as the body absorbs the damaged vein.
Other options for treating spider veins include endovenous laser ablation, radiofrequency ablation, laser treatment, and in severe cases, surgery.
Specialist for Spider Veins Westminster
Are you ready to say goodbye to your spider veins? Contact the Vein Center of Maryland today to schedule a free vein consultation.