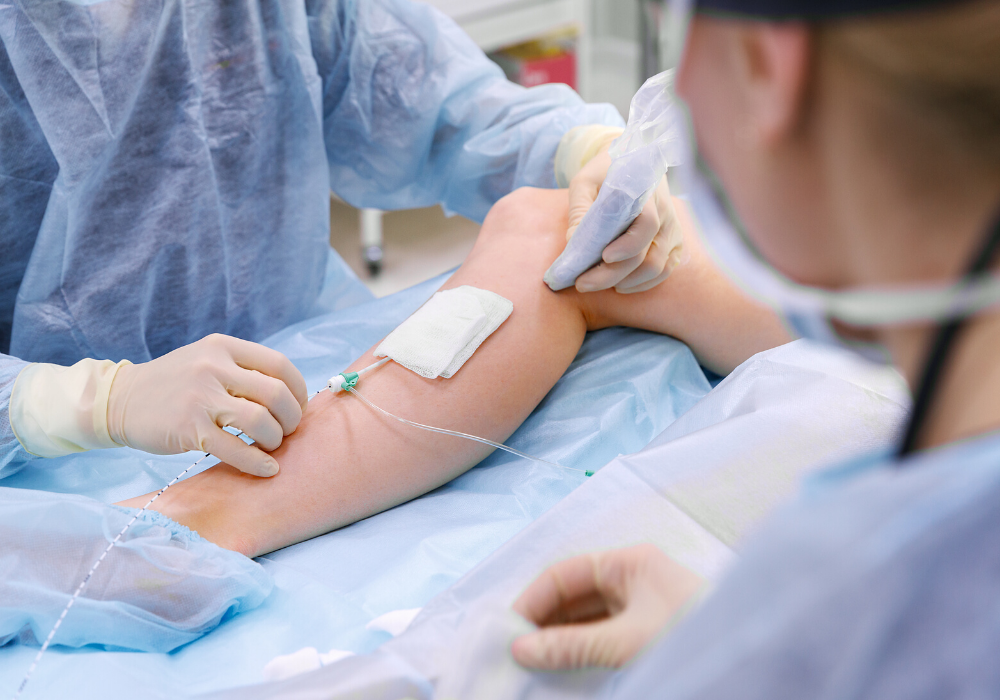 Finding the Best Vein Center in Lutherville, MD
April 1, 2020
Can Varicose Veins Reoccur After Treatment?
April 21, 2020
Varicose Veins Maryland
If you have a job where you are standing for over four hours each day, you may be putting your body at risk for varicose veins.
Leading to the inevitable question, 'Is your job causing your varicose veins?'
Read below to learn about the jobs most associated with varicose veins.
5 Job Types That Can Cause Varicose Veins
Education
Teachers are an at-risk population of professionals who are constantly on their feet in the classroom.
The excessive standing, coupled with the hours of sitting grading papers and working on curriculum can promote the appearance of varicose veins in the legs.
Retail/Hospitality
If you work in retail, you are likely standing for a large portion of your day.
Grocery store baggers, hotel staff, and hairdressers are all examples of retail-based employees who may find themselves with varicose veins down the road.
Medical Workers
Medical workers such as doctors, nurses, or surgeons are commonly working on their feet for many hours at a time.
Desk-Jobs
For those who are seated at a desk all day long, there is a risk of varicose vein development due to the lack of movement.
Transportation
Taxi and bus drivers are another example of someone who is sitting down for long periods of time on a regular basis.
These professionals should take proper precautions to stimulate healthy blood flow when they can.
How to Reduce Your Risk
If you have identified yourself as performing a job with a high risk of developing varicose veins, there are a number of steps you can take to prevent them from occurring.
A healthy exercise regimen can help stimulate blood flow.
Similarly, making sure you take time to elevate your legs or to get up for walks throughout your day can be the difference between varicose vein development or not.
Treat Your Varicose Veins in Maryland
Have you noticed varicose veins on your legs or feet? Our vein specialists are here to help! Contact our office online or call (410) 970-2314 to schedule a consultation today.