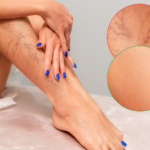 Microsclerotherapy Near Me Maryland
September 25, 2023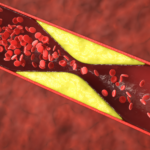 Understanding Atherosclerosis Symptoms and Treatment
October 2, 2023
How much does varicose vein treatment cost without insurance? This is a common concern for patients, so we are going to do our best to answer it. Over 25 million adults in the U.S. suffer with varicose veins. These raised, ropy veins can often cause discomfort. But many people are curious about the cost of treatment.
Cost of Varicose Vein Treatment
As with any other procedure, there are many factors that determine the cost of treatment. However, that doesn't mean you can't estimate what the expense will be. Depending on the treatment method your provider uses, you may have expenses like:
Compression stockings
Aftercare
Professional fees
General anesthesia
Pain killers
Pre-op testing
Facility fees
So, the final cost depends on these factors, as well as whether you have insurance that will cover some of all the expenses.
Insurance Coverage for Varicose Veins
Typically, insurance will pay for your initial consultation. Then, if your varicose veins treatment is considered a medical necessity, insurance will typically cover the treatment. The treatment may be deemed medically necessary if you experience the following:
Aching
Burning
Throbbing
Tiredness
Changes in skin color or texture
Skin ulcers
How Much Does Varicose Vein Treatment Cost Without Insurance?
If you don't have insurance coverage, you don't have to worry about meeting the requirements for medical necessity. But, since paying out of pocket for treatment can be a burden, many clinics offer payment plans and free consultations to help.
For spider veins and smaller varicose veins, the provider typically recommends sclerotherapy. With no insurance, this typically costs $350-$500 per session. But remember that this cost depends on location and other factors. Additionally, some patients require more than one session.
For more sever varicose veins, you may need laser vein treatment, radiofrequency ablation, or endovenous laser ablation. The cost of these treatments varies but your provider can give you an accurate estimate during your consultation.
To learn more about what you can expect to pay for varicose vein treatment without insurance, contact the Vein Center of Maryland today to schedule a FREE consultation.