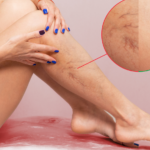 Best Vein Treatment in Maryland
October 9, 2023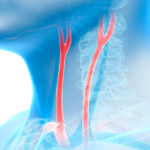 Doctor for Carotid Artery Disease in Maryland
October 23, 2023
The twisted, enlarged, bluish-purple blood vessels you see appearing on the skin's surface known as varicose veins can cause pain and swelling, leading to a need for treatment.
Vein specialists offer treatments such as sclerotherapy to restore a normal appearance and eliminate uncomfortable symptoms.
Finding a top vein specialist in Perry Hall, Maryland to remove your unsightly vessels is easy with this comprehensive guide to choosing your specialist.
Finding a Top Vein Specialist in Perry Hall, Maryland Is as Simple as This
Choose a phlebologist. This type of vein specialist is typically the best option, as they offer a wide range of treatment options. Thoroughly verify their credentials and ensure they hold board certification in phlebology, vascular medicine, or other related field. Board certification serves as an indicator of their elevated expertise and commitment to providing quality care. Utilize online resources and medical directories to access comprehensive information regarding their education, training, and professional affiliations.
Ask your primary care provider to refer you to a specialist. Given their extensive network of medical contacts, they are likely to have a colleague who specializes in vascular care. Additionally, try asking friends and family members or other people you know who have undergone vein treatments. Their firsthand insight into their experiences can prove to be invaluable sources of guidance.
Read patient reviews for genuine insights into the quality of care offered by a vein specialist. Yelp and other online testimonial platforms offer patients the opportunity to share feedback and rate their experiences. Pay close attention to reviews pertaining to varicose vein treatments. While positive reviews are a promising sign, be vigilant about any recurring negative themes or concerns.
Schedule consultations with any provider you're considering. These consultations play a pivotal role in evaluating a potential vein specialist. They provide an opportunity to discuss your concerns, gain insights into the specialist's approach, and gauge the personal connection. The top vein specialists are those who invest the time to attentively listen to your concerns, elucidate your treatment options, and craft a personalized treatment plan tailored to your unique needs.
During your consultation, find out about their experience. You want a specialist with a demonstrated track record in the diagnosis and treatment of varicose veins.
Ask about the number of procedures they have conducted, as well as their experience with the specific treatments you may require. Specialists with a focus on vein care often boast a more comprehensive understanding of the condition and are well versed in the latest treatment options.
Pay a visit to the facility where the specialist performs their varicose vein treatments and inquire about the technology and equipment. Premier vein specialists are affiliated with state-of-the-art facilities equipped with cutting-edge diagnostic and treatment options. Modern technology translates to more precise diagnoses and more effective treatments.
A top vein specialist is not just about the physician – it extends to the support staff and the overall experience. A supportive and compassionate team can significantly enhance your treatment journey. Ask about post-procedure care and follow-up appointments to ensure a comprehensive approach to your overall wellbeing.
Before finalizing your decision, clarify insurance coverage and payment options with the specialist's office. A comprehensive understanding of the financial aspects is essential to prevent any unwelcome surprises. 
Now that you know finding a top vein specialist in Perry Hall, Maryland can be done, it's time to book your consultation.
There Is No Better Care for Varicose Veins in Maryland Than What You Can Find Here
Where does Maryland turn for the best varicose vein specialists and the most effective treatments? Right here, The Vein Center of Maryland!
Contact us today at 410-970-2314 for a free consultation on one of our six conveniently located offices!