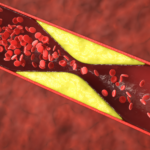 Understanding Atherosclerosis Symptoms and Treatment
October 2, 2023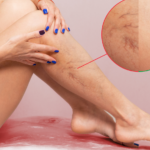 Best Vein Treatment in Maryland
October 9, 2023
Fall is the perfect time for laser treatment in Maryland. Whether you are considering laser hair removal, laser skin resurfacing, or laser scar revision, there are many benefits to getting treatment during the fall and winter months.
Sun Exposure
During the fall and winter months, you are less likely to expose your skin to the sun. Why does it matter? Well, after laser treatments your skin will be sensitive and vulnerable to sun damage. While it is possible to protect your skin during the spring and summer months, it is much easier, and more convenient to do so when it's cooler outside.
Downtime
Some laser treatments require a bit of downtime. It's easier to relax and take it easy in the fall. Often this downtime means refraining from intense exercising and sun exposure. Most patients find it easier to avoid these things in the fall and winter.
Healing & Recovery
Depending on the treatment you choose, you may need several sessions. If you start at the beginning of fall and follow the provider's recommended schedule, you will be finished with treatment and ready to go when spring arrives. Your skin will be healed, refreshed and ready to be outdoors again.
Top Laser Treatment for Fall
After a summer full of sun exposure and environmental damage, fall is the perfect time to refresh your skin and undo the summer damage.
Laser resurfacing is a great way to get rid of wrinkles, stretch marks, acne scars, signs of aging and skin texture, tone, and laxity issues. Additionally, laser treatments can address dark spots, pigmentation, birthmarks, and unwanted tattoos. Laser treatment can also reduce facial redness and rosacea.
Fall is also a wonderful time to undergo laser hair removal. This is one of the most popular and effective ways to eliminate unwanted hair in nearly any areas of the body. And thanks to new technology, laser hair removal is safe for a variety of skin tones.
Fall Laser Treatments in Maryland
If you are interested in laser treatments to refresh your skin or banish unwanted hair, now is the perfect time to do it. To learn more, please contact the Aesthetic Center of Maryland today.