Do you want fuller lips without filler? Botox lip flip in Bel Air is a great alternative to lip fillers. You may or may not have heard of this treatment before, but our guide to the Botox Lip Flip in Bel Air will answer all your questions.
What is a Botox Lip Flip in Bel Air?
Botox lip flip is a non-surgical treatment to enhance the lips. Unlike with dermal fillers, the Botox lip flip doesn't use hyaluronic acid. Instead, small amounts of Botox are injected into he oris muscle. This is located above the border of the upper lip. The injection relaxes the muscle and causes the upper lip to roll slightly upward. This creates the illusion of fuller lips and give you a more defined mouth as well.
Benefits of Botox Lip Flip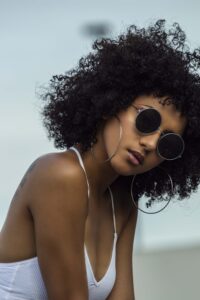 Some of the benefits of Botox Lip Flip include:
Non-surgical
Fast treatment
No downtime
Minimal to no side effects
Subtle, natural looking results
More affordable than fillers
Results don't last as long as filler so it's a great way to "try on" lip enhancements
During the Procedure
Botox lip flip is a quick treatment. After a consultation and exam, your provider will discuss your medical history, ask about your goals and go over a treatment plan with you. He/she will explain the steps of the procedure as well as any side effects.
Before your injection, the provider will apply a numbing cream to ensure your comfort. Then, the provider injects Botox into the treatment area. This takes between 10-15 minutes. After your treatment you can return to your normal daily activities.
Results
Another thing patients love about the Botox lip flip is that the results are subtle. You get a slight pout, more sensual lips, and the lips will stay more voluminous when you smile. It takes around a week to see full results. Furthermore, the results are natural and subtle enough to hide the fact that you had "work" done.
Botox Lip Flip in Bel Air
Are you ready to learn more about the Botox lip flip? Contact us today to find out if this procedure might be right for you!