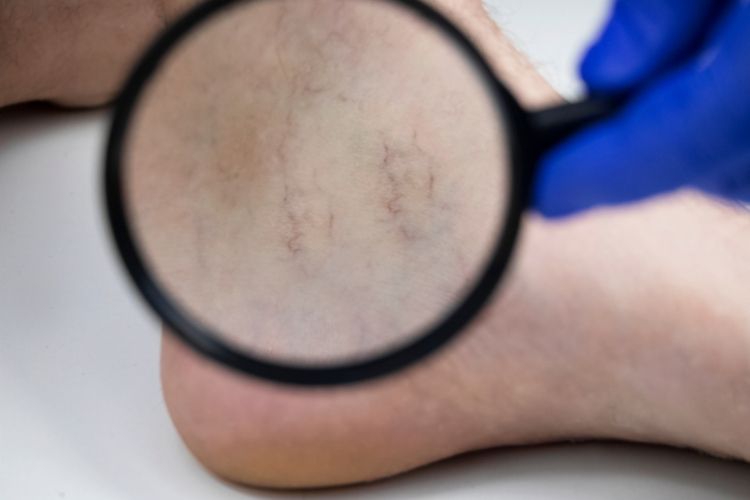 Will My Insurance Cover Vein Treatment in Ellicott City?
July 9, 2022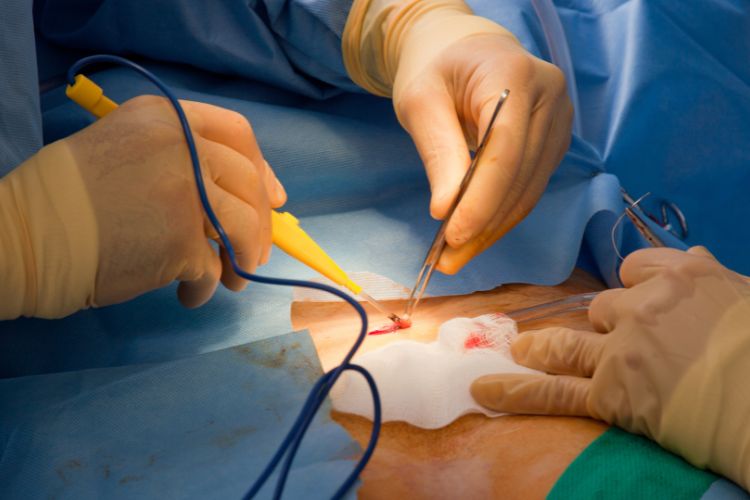 Best Medical Procedures to Get After Meeting Your Deductible
July 24, 2022
Veins are responsible for transporting the blood in your body back to your heart. However, they don't always function how they are supposed to. Spider veins, varicose veins, and other deep-rooted problems result from vein malfunction. Finding the best vein doctor near me in Maryland can be tough, but we can help. But first …
What are you supposed to do when your veins aren't working properly? Well, that is where we come in. A professional vein doctor can treat your vein problems and ensure your legs are happy and healthy. However, how do you know which vein doctor is right for you?
Before you simply type 'best vein doctor near me' into your search bar, there are a few considerations to keep in mind.
How to Find the Best Vein Doctor Near Me in Maryland
Our team here is revealing the top 4 tips for choosing the best vein doctor near me in Maryland. Keep reading to learn more. 
Find an Experienced Vein Care Center
Just like traditional doctor's offices, not all vein care centers are created equal. After googling 'best vein doctor near me,' spend some time researching their website. You want to ensure the vein doctor you choose has the proper education, board certification, and experience to treat your vein problems.
The doctors at The Vein Center of Maryland have 45 years of combined experience, and they are continuing their education in the industry's latest procedures. When you work with us, you can rest assured that you are working with the best vein doctor near me (in the Maryland area). 
Verify They Specialize in Minimally Invasive Varicose Vein and Spider Vein Treatments
Surgery used to be a common way of treating varicose and spider veins. However, not anymore. With advances in technology, clinics can now treat varicose and spider veins without that dreaded trip to the surgical room. (This means no general anesthesia, post-op recovery time, or costly human resources.) Therefore, we recommend finding a vein doctor capable of minimally invasive treatment options. 
Make Sure They Are Board-Certified
Vein diagnosis and treatment is a complicated process. To ensure that your prospective vein doctor is qualified, check for their board certification. Essentially, the proper certification verifies they underwent extensive specialty training and passed a comprehensive examination. 
Here at The Vein Center of Maryland, Dr. Yash Kumar is Board Certified in General Surgery with additional training in the latest invasive and non-invasive procedures for treating diseases of the veins.  
Conduct an Interview
The final way to find the best vein doctor near me is to conduct a simple interview. A qualified vein specialist will be able to answer any questions related to vein symptoms, treatment options, and more. Some of those questions might include: 
How long will it take me to recover?
How do you determine if symptoms are a cosmetic or health issue?
What will be the best treatment option for my vein disease?
Will there be complications after treatment? If so, how will you handle them?
If a "specialist" is unable or unwilling to answer your questions, then it is in your best interest to seek another practice. 
Visit the Best Vein Doctor Near Me in Maryland
Do you have vein symptoms in the Maryland area? The Vein Center of Maryland can help. Utilizing a variety of treatment options, we're able to treat superficial reflux disease, varicose veins, spider veins, and more. With over four decades of combined experience, we're confident in our ability to give you the healthy legs you deserve. 
The first step to living a healthy, vein-free lifestyle is to schedule a free consultation with our expert vein doctors. So, if you're ready for a healthier (and happier!) future, contact our team today.