Our goal is to treat your venous disease with the most effective and the least invasive approach.
We offer procedures that are minimally invasive, including endovenous laser ablation, radio-frequency ablation, and micro-injection sclerotherapy.
The first step is a consultation visit with our experienced physicians. We will thoroughly evaluate your leg veins using Duplex Ultrasound to diagnose venous disease. The ultrasound will also inform us as to which method of treatment would be most effective for your individual case. Based on your particular venous disease and the ultrasound results, the physician will discuss your candidacy for the laser ablation and other treatment options and the most effective procedure to resolve the problem.
All of our procedures are office/out-patient procedures. Venous disease is serious. Most medically indicated procedures are covered by health insurance.
We also offer…
Sclerotherapy

Laser Treatment (Spider Vein & Age Spots)

Cutera Laser
The doctors at The Vein Center of Maryland use the latest technology, including the ultra precise, best-in-class Cutera Laser (pictured) for superficial to deep vascular conditions.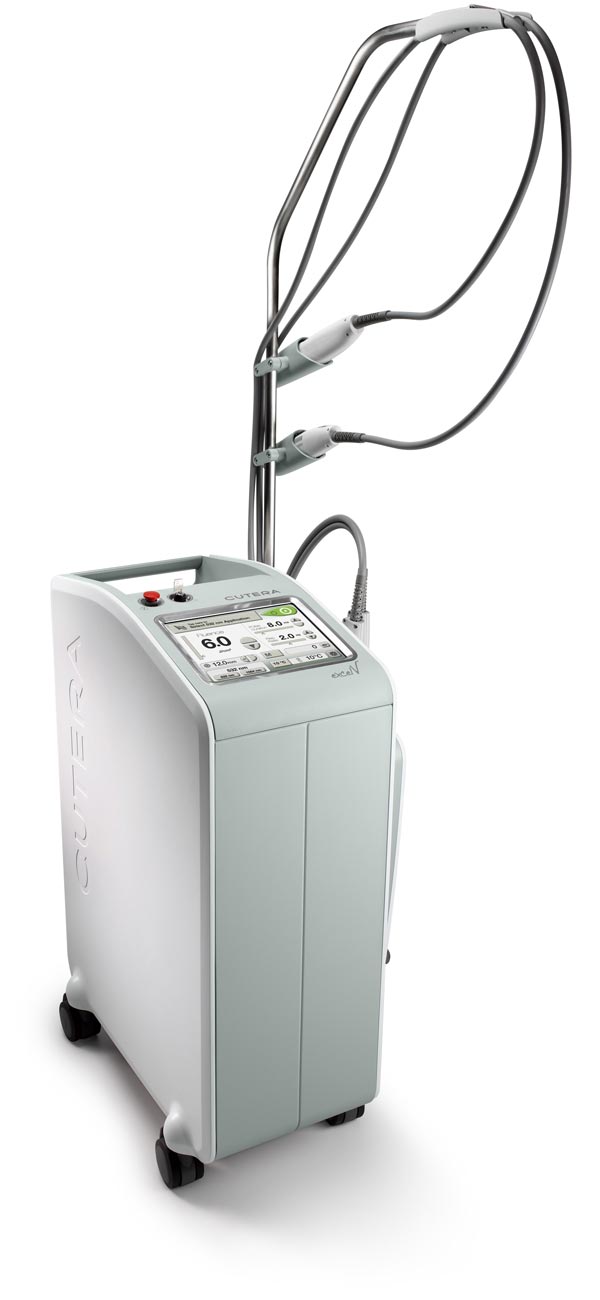 Your first step is to schedule a FREE consultation visit with our experienced physicians today!